Désolé pour le manque de news...C'est le mode famille et Noel. Pas toujours facile d'avoir accés a internet.
Des bonnes tofs de
dave Reuss
(Pows trails + woodward west) et
Rick Crossman
(EastSide TX)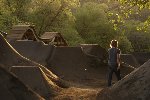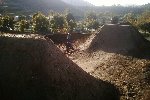 France
par
Banban


Deuxième part de la vdo
POws
"welcome to jefferson state" ..du bon bénéf
Abe Rowland, Welcome To Jefferson State from Marcus O'Brien on Vimeo.

Du trail en cruiser 24"
Koala Trails from Jeremy Combs on Vimeo.

All time low de FBM
si vous n'avez pas trop de temps a perdre matez l'intro , la session Kelly Baker à 5.20 (pas le plus smooth mais un modèle de bonhomme à 40 piges) , Butcher (en suivant), le Mainiac aka Derrick Girard à 21.58 (Mr Amplitude) et surtout Magilla qui paye sa leçon de manual...à 30.40
VDO
VINYL